Welcome to West & Stannish Opticians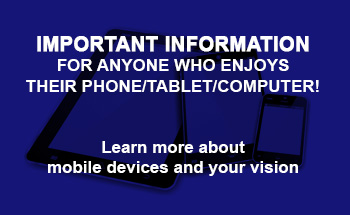 Our full-service optical office has been dedicated to serving the vision needs of Eastern Queens, Nassau & Suffolk Counties communities for the past 43 years. We proudly offer expert advice and valuable savings on top brand frames, lenses, contact lenses and eye care essentials for all ages. Our legendary customer service and exceptionally knowledgeable opticians go through each step of the process with you to achieve the best possible outcome for your vision and fabulous new look! We welcome new patients from babies to mature adults and know that our vast experience will bring a sense of confidence to you that you made the right choice in allowing us to care for you and your family.
We take the time to discuss how different contact selections and frame styles can impact your vision, answer any questions you might have and supply you with the most up-to-date information in order to keep your eyes healthy. Our greatest satisfaction comes from improving vision and enhancing the quality of life for your whole family.
We proudly offer the following services:
Technically Advanced Prescription Lenses - Specialist in difficult high prescriptions, especially Progressive Lenses & Corning CPF Lenses for Macular Degeneration
Custom Made Wrap Sunglasses - Including Maui Jim and RayBan
Custom Contact Lens Fitting - Including Multifocal and Astigmatic Prescriptions
Pediatric Eyeglasses & Contact Lenses
Sports & Protective Eyewear
We encourage you to stop by our office to meet us and you will understand why our service, knowledge of Rx analysis and vast frames selection has made us the longest running professional opticians in business in Garden City, New York. At West & Stannish Opticians, Inc., we take the time to care for you and your eyes.
Office Hours
Monday:9am - 6pm
Tuesday:9am - 7pm
Wednesday:CLOSED
Thursday:9am - 6pm
Friday:9am - 6pm
Saturday:9am - 3pm